We Launched A Boutique: The Story Behind Launching Bella Magari
Sorry I've been a tad MIA on my blog as of recent, I've been insanely busy! If you don't already know, my husband and I launched an online women's apparel boutique! What?! Pinch me, I still can't believe we did it! As of June 27th 2018, Bella Magari started its journey. It's been a month now and we are so blown away by the love, support and feedback y'all have shown us! For years now I've daydreamed of owning a boutique, the dreams were mainly of an actual brick and mortar type business (but I'm well aware of the costs that go into that, so starting online was a much wiser choice). For years I would tell Nick that I wished my Boompa (that's what we call my Grandpa) still owned the building on Tennyson St. in Denver because I would have loved to open a women's boutique there. Well, I know everything happens for a reason and who knows what actually would have happened if he still owned that building. Then over the years I had an envious bone in me seeing all these girls I knew doing online boutiques (through Facebook) and absolutely killing it. I thought, dang it, why didn't I think of that. But truthfully everything happens for a reason, and I saw some major flaws in the business model those girls were doing (like staying up all night just to make the shipments happen...noooo thank you, my baby already keeps me up all night).
Anyways, one day Nick came to me with an idea of how to dodge those issues and how to make my boutique dreams come true. I honestly couldn't even believe he was serious, he not only wanted me to go for this dream but he wanted to do it WITH me!! Umm yes please! Nick and I have done business with each other for years now, when we were 19 we plunged deep into the world of Network Marketing together and it became our full time career. Well, a few years ago I took a step back and let Nick handle our business so I could follow dreams of being a blogger, and then of course being a mommy. Working on a business together again got me fired up, he brings so much to the table and truly we're a great team! I'm so grateful for all that I have learned through blogging. I've basically been studying marketing, social media marketing, website design, some website coding, email marketing, etc. for about 4 years now. Since starting my blog I've tried to learn, grow and devour content and I would have never imagined it'd help me so much in launching a boutique. In a way I feel like it has all been prepping me for this moment. I'm incredibly grateful for the skills I've learned over the years. I'm also very grateful for the blogger community, let me just say the Denver bloggers have been amazing and so unbelievably supportive! You ladies (you know who you are) mean so much to me and I'll never forget how willing you were to help me out in this journey! Love you ladies!
Okay, I promised (on Instagram) to answer some questions about the boutique in Q & A style. So here we go:
What is the style inspiration and how do you pick the items?
Well, it's MY style. I pick each item. So basically if you like my style you'll like the shop, and if not then you'll hate the shop haha it's that simple. I have so many different types of style though and I think that shows up in each collection. Overall though my style is mainly girly, modest, not crazy trendy but I do like a few daring pieces here and there.
What does the name mean?
It doesn't mean anything really. Well technically it means "Beautiful Maybe" or "Pretty Perhaps" in Italian. But "beautiful maybe" makes zero sense. We knew we wanted it to be an Italian name, and we were just playing around with words that sound nice and flow together. Bella Magari just sounds good together. We are fully aware that most of you are saying it wrong or don't know how to say it at all, but it's all good... it will catch on and be simple for people one day. Plus, Nick and I think its funny that we have a boutique called "pretty maybe" where we sell clothes so girls can look pretty.. maybe.
What is your goal with the boutique?
I want women to feel GREAT! Every item is super affordable, I really don't want women to break the bank trying to get a new wardrobe. I want women to have one spot they can go to for cute vacation/travel wear, accessories, cute date night outfits, an outfit for your bridal shower, bachelorette party, work clothes, etc. I want mamas to come here to step up their style game, sometimes motherhood can be frumpy... I know first hand haha! I am in yoga pants far too often. I've already felt more confident since opening the boutique, feeling like I have more options in my closet and clothes that make me feel fresh and beautiful. I want all women to feel that way.
I also want to carry items that come in a wide array of sizes, that way no matter how big or small you are, we have a piece for you to feel confident in.
Let's talk price?
Here's the thing, I grew up with a single mom and bargain shopping is in my blood, so it wouldn't make sense for me to own a boutique that sells a $300 blouse... it's just not me at all. To be totally transparent, I typically don't even shop Nordstrom, I'm more of a Nordstrom Rack kind of girl! I like a good deal and I want most of my $ (and my friends $) to go towards travel and adventures in my life, not my closet... but having a cute closet is super important too, that's why I value good deals on women's clothing. As of now, I think we only have two items over $50 (and they are both bags). We want everything on the site to be reasonable, and we offer free shipping over $50 in the USA. Also, you can usually always find a coupon code, hint hint look for a blogger we are collaborating with or read to the bottom of this post!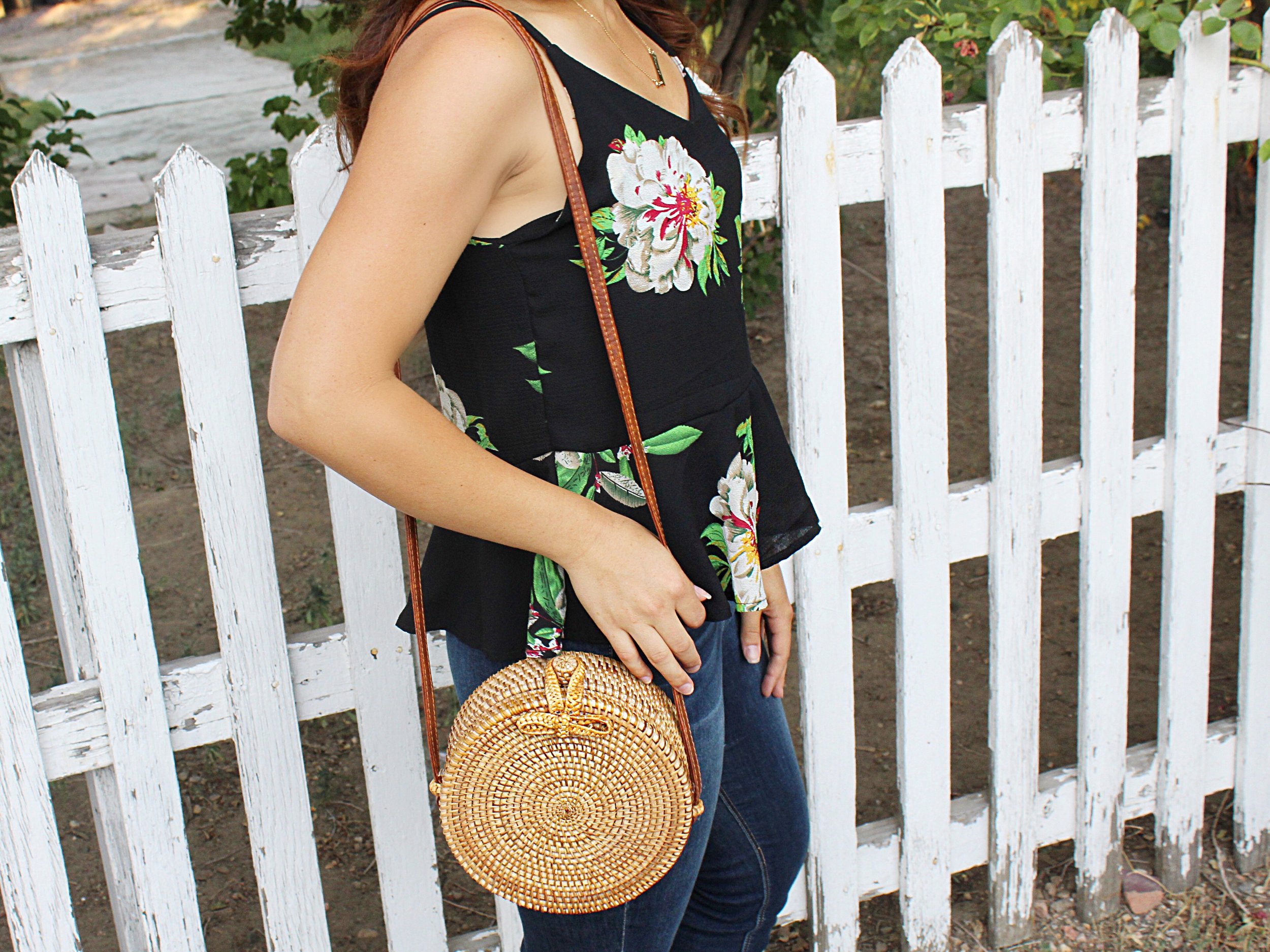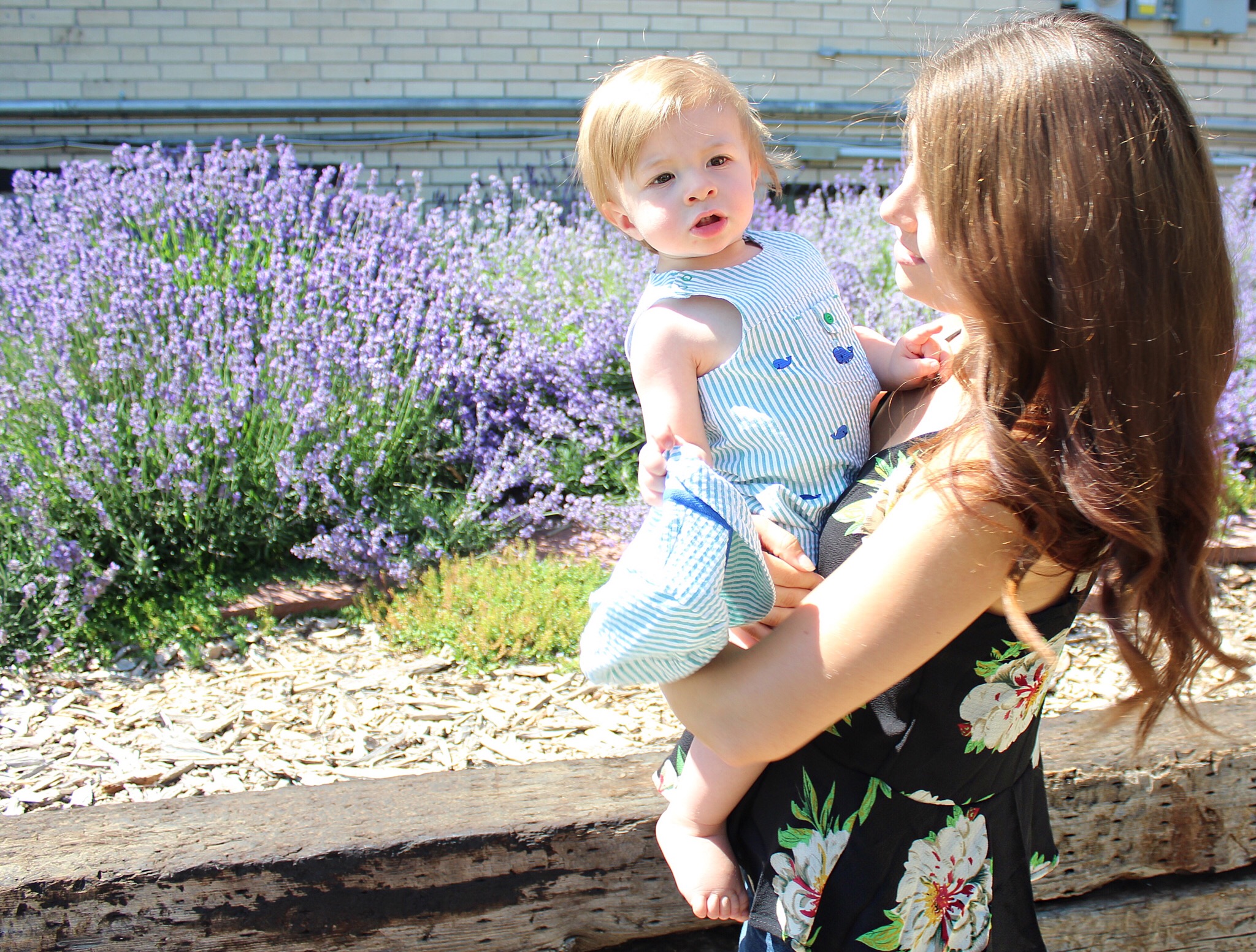 Are you doing more seasons than summer/vacation wear?
YES! I have already picked out 90% of the fall collection and ordered it to start the quality assurance process. Get ready for the cutest fall stuff, I was drooling and freaking out over that fact that I get to own it all!! For winter we will be adding some thicker coats, scarves, hats, gloves, thick sweaters, etc. Around the time the pumpkin spice latte rolls around, you can be expecting the Bella Magari Fall Collection to roll out too ;)!
Do you plan on opening more boutiques in different niches?
A girl can dream right?! Yes, I would LOVE to! I would love to do a children's store someday and I've also thought about how cute it would be to do a motherhood themed shop. When you're a die-hard entrepreneur you can't help but think of more and more ideas and dream a ton, it's in your blood... it's in my blood. So yes, long term I'd love to do that.
Thank you for all of the love and support, my followers, friends and family have shown up in a big way with the launch of Bella Magari. Everyone has been such cheerleaders and it has just melted my heart! I can't thank you enough for encouragement and love! You all are the best and I can't wait to share this journey of being a boutique owner with you all. As a thank you, use the code below to receive a free bracelet with any purchase :).